Commercial
Cassari Group is a multi-award-winning construction company, which strongly believes in providing the best solution, service and experience for all their clients. Having two technical engineers as part of the team, we are naturally drawn to the construction builds that have a degree of difficulty to solve, however embrace all commercial builds with the same enthusiasm as the next.
With over 50 years' combined experience in the Commercial Construction sector, Cassari Group saw a growing need in the commercial market for a builder that will provide excellent client partnerships and cost effective pricing that is combined with a commitment to quality.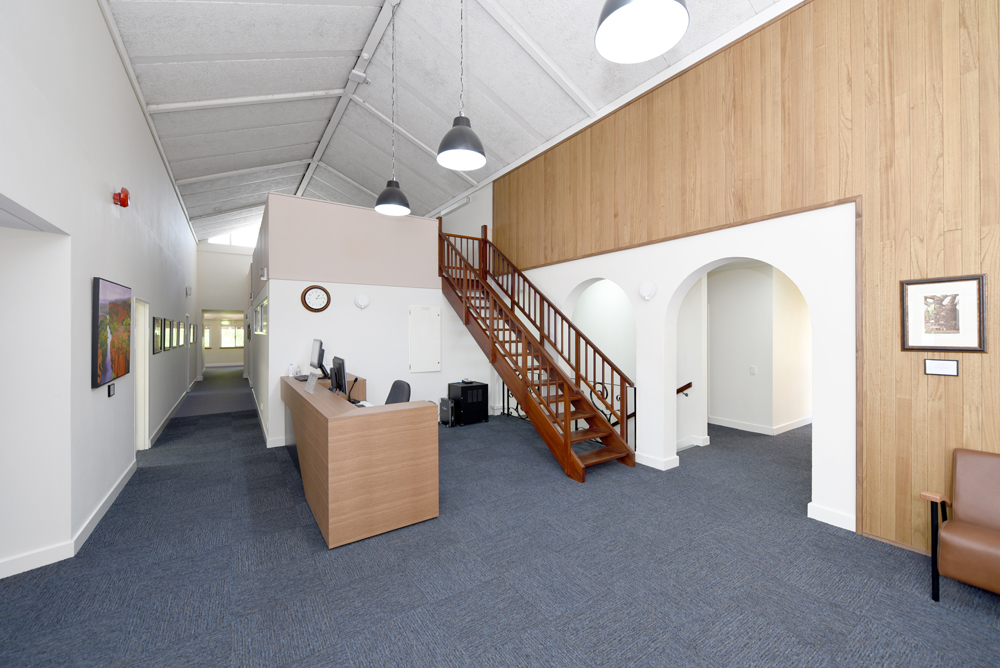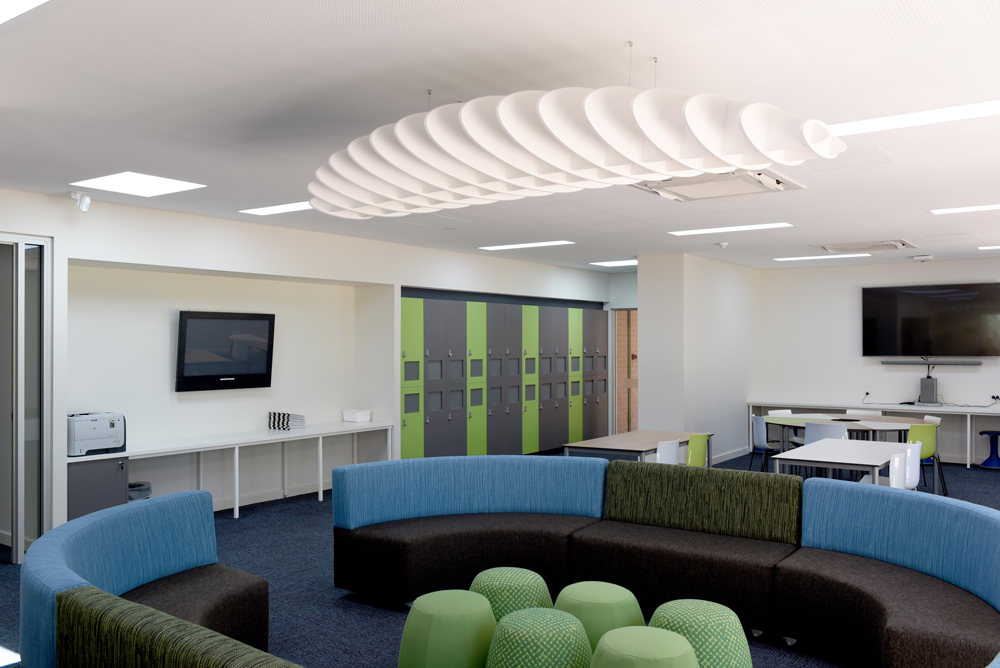 With many years of previous commercial experience, Cassari Group's managing directors, approach every build with the commitment to achieving high levels of quality and a close working relationship with their architects, designers and clients to obtain a high level of customer satisfaction. We believe in bringing designs to life and crafting spaces, which will assist our clients business and enhance their presence within the community.
Commercial Services include:
Budget Estimating
Building & Feasibility advice
Construction
Design Consultancy
Design & Construction
In house Engineers
Project Management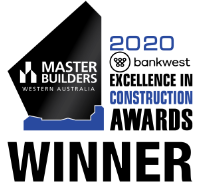 2020 Master Builders
Bankwest Excellence in Construction Awards
Best Retail Building
under $1.5Million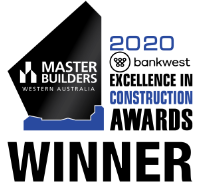 2020 Master Builders
Bankwest Excellence in Construction Awards
Best Refurbishment or Renovation
under $1.5Million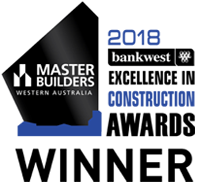 2018 Master Builders
Bankwest Excellence in Construction Awards
Best Education Building
under $1,500,000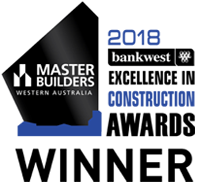 2018 Master Builders
Bankwest Excellence in Construction Awards
Best Refurbishment or Renovation
under $1,500,000
PAUL EDWARDS
DIRECTOR, SITE ARCHITECTURE STUDIO
Site Architecture Studio has been requested to provide a reference for Cassari Group who recently completed an alterations and additions project for us at Hale School Junior Boarding House – Brine House ($0.5M). This is the second project Site Architecture Studio has had experience working with Cassari Group and they were selected for the performance on this past project, a $1.8M Mixed use development in Floreat.
Staff Cooperation & Systems
The Hale project was managed and administered through the construction phase by Cassari Group in an efficient and professional manner. Lorenzo Cassiani,managed and supervised the project and was always available. He was well supported by experienced office staff, systems and protocols which were appropriate in achieving the high level of management and workmanship we demand. Lorenzo and his team worked well to expedite resolving issues which arose on site and were always easy to deal with. Although the project value was small, they gave it the attention we would expect from Contractors on much larger and more complex projects. Lorenzo was always quick to seek advice on issues encountered and worked cooperatively to resolve issues.
Program
Cassari Group had a very tight program to meet the beginning of school term. Cassari were prompt to mobilise the site and manage the shop drawings and fabrication processes prior to the Christmas shut down period. Typical of that time of year, other construction delays and program issues were experienced; however, Cassari worked diligently to make up lost time and completed the project as per the original program. Lorenzo always under committed on their program but always over delivered.
Administration
Cassari approached all Contractual matters diligently and appropriately, providing all necessary supporting information to clearly justify all legitimate claims under the Contract. Their submitted Variations were always fair and reasonable. We found Cassari's Contractual correspondence thorough yet not excessive which makes our administration job easier.
Workmanship
The project occasionally raised design problems which Cassari worked willingly to resolve on site with the view to providing the best possible solution for the project and client. This diligence and 'can do' attitude suggests that Cassari values forging good, continuing relationships with its clients and also their trades – a prerequisite for obtaining consistent, good quality which we consider Cassari to achieve.
The works were occupied during the end of the construction and Cassari worked well with the client to meet their safety and operational needs. Lorenzo liaised direct with the client to ensure they were aware of the construction activity on site at all times so disruption to the school was minimised and well managed.
In short, we would recommend Cassari Group to undertake a range of commercial, institutional, and residential projects. We find them a pleasure to deal with and as a result, where appropriate, will continue to request they tender on our projects.
EDWIN EAMES
EAMES ARCHITECTURE
Cassari Group has worked with our firm on a range of complex Commercial remodelling projects since 2018. These include, installation of subsoil drainage in an existing office complex basement, the construction of a Bridgestone facility, an F45 gym, and a new internal Mall within an existing retail complex. Each of these projects involved complex structural modification works, minimising disruption to existing tenants, exacting specifications and tight programmes.
In each case we were very impressed by the professionalism, construction knowledge and commitment to producing high quality outcomes in terms of cost, build quality, time programme and transparency. Cassari Group director, Lorenzo Cassiani, was outstanding. He was happy to get on the tools, get his hands dirty and stay close to his tradespeople to ensure Cassari group's promise to us was fulfilled. He also developed a close rapport with existing tenants and ensured that disruption to their operation was minimised and, if unavoidable, occurred at times of least impact.
We value Cassari Group's high level of transparency, clarity and precision of all contractual claims and advice; with alternative, more economical solutions, often provided to achieve our overarching objectives.
We have no hesitation in recommending Cassari Group for a wide range of construction projects.
The Cassari Assurance
When Cassari is assigned to any job, we take immense pride and responsibility to ensure that the job is delivered as per brief and on schedule. To ensure this, a director of the company will always be involved in your build – from ensuring designs are checked and approved to engineer standards prior to start date, to having a director as your site supervisor ensuring your site is protected and quality maintained the whole way.
We assure you will always be a priority for our business, and we will always be personally available via phone or email to discuss any aspects of the build throughout the process.
CONTACT US
Call or email us about your project or for more information about our services.
Postal Address
Suite 2, 21 Roydhouse Street,
Subiaco, WA 6008


Phone
(08) 9203 9006


Daniel
0438 953 923


Lorenzo
0488 955 089


Email Address
info@cassari.com.au